Water Polo Start Up Basket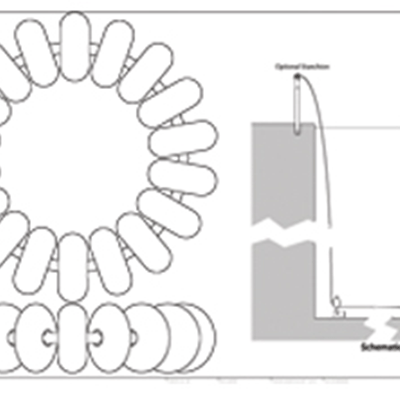 Anti Wave Water Polo Start up basket provides an efficient and accurate start to any Water Polo game.
Specification
The system works by two pulleys which sit on the top of weights on the pool floor.
A rope runs from a deck pole through the pulleys on to the starting ring which holds the ball in place.
At the start of play as the swimmers approach the ball, the ring is pulled under the water and the ball released.
Suppled with two pulleys, two weights, a rope, a 1m pole and deck hole fittings.
Can be fitted to new or existing pools.
All fittings marine grade SS316.
Basket produced from engineering plastics.
Enquire
Contact us via Telephone on +44 1926 484 749 alternatively you can Email Us and we will reply as soon as possible