KwickStart Handles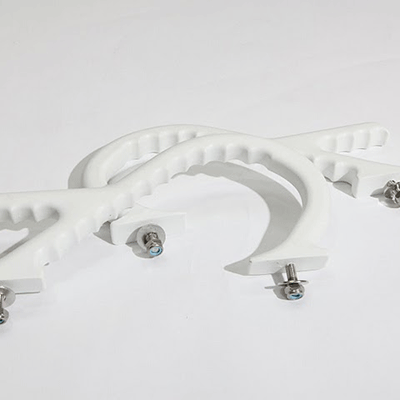 Anti Wave KwikStart handles have been specially designed to meet the needs of todays athletes. The handles have been designed by consultation with the worlds best swimmers to improve start times.
The Handles are an optional extra with all Anti Wave Swimming Starting Blocks.
Specification
Meets all FINA requirements
Produced from top-quality materials including rugged, hand-laid fibreglass and SS316 fittings.
Designed to meet the extra requirements of the international competitions and events.
Easy to install
Suitable for competitive events and normal training or swimming.
Can be used with both Anti Starting Blocks and Super starting blocks.
Orders Include: 2x KwikStart Handles.
Enquire
Contact us via Telephone on +44 1926 484 749 alternatively you can Email Us and we will reply as soon as possible